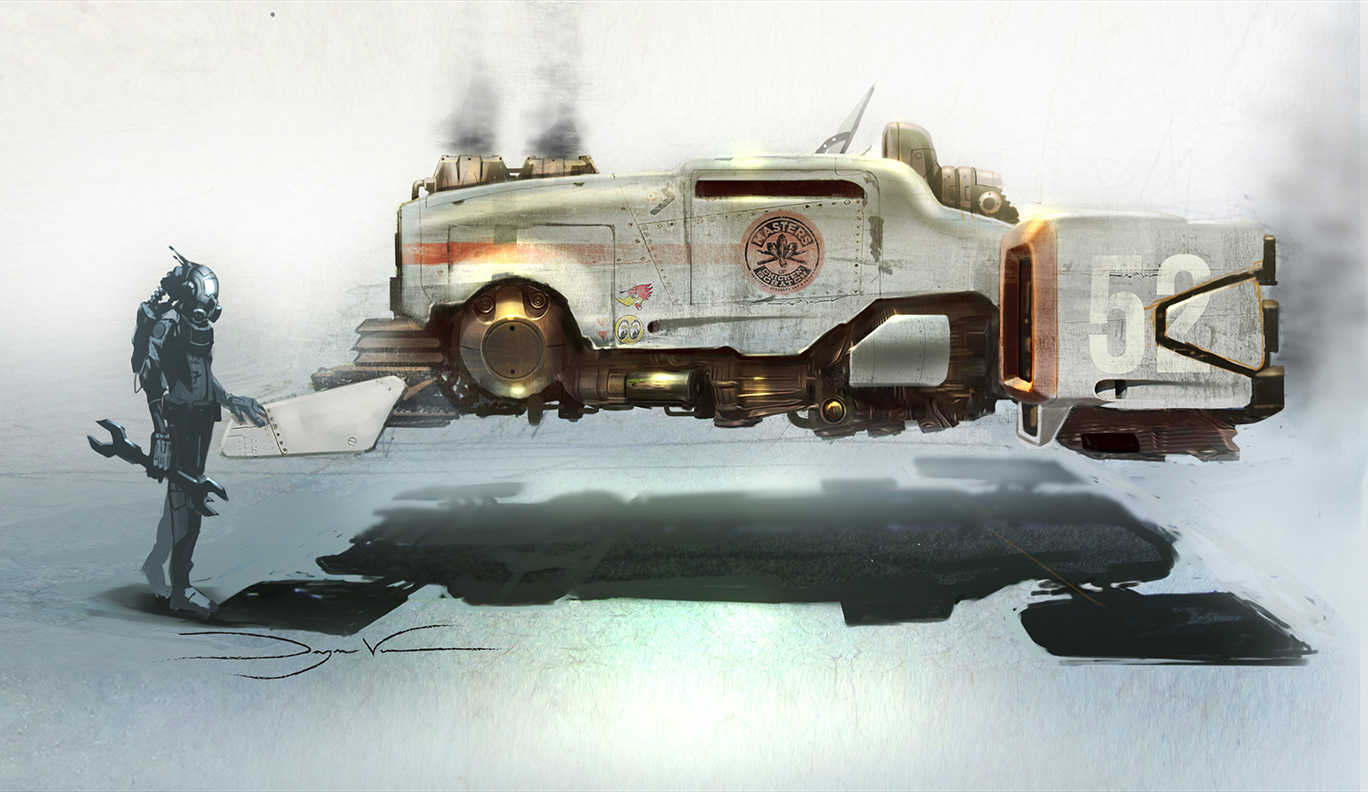 This is a rendering just for fun using one of my sketches from below. All done in Phtoshop and Corel Painter.
A few sketches from my sketchbook that led up to the final idea at the top. All drawn in a Strathmore toned grey sketchbook with a brush pen and a pilot c pen. Then for the white I used a Uni Posca white pen.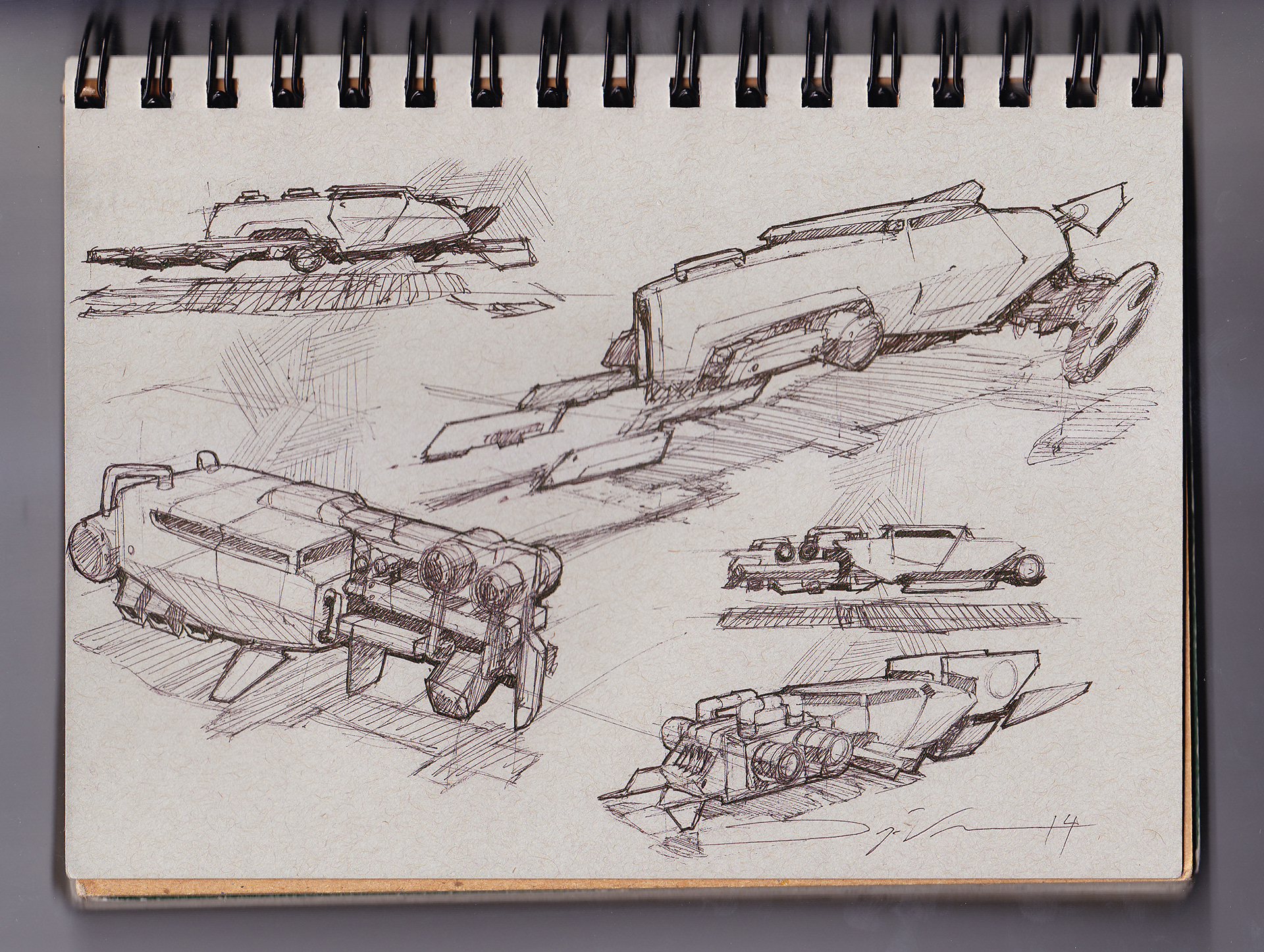 More sketches for the Flying hot rod with a pilot hi tech c pen.